Relieve Diarrhoea & IBS | Personal Certified Nutritionists | Daily Check-Ins | Easy-to-Follow Dietary Recommendations | Non - Restrictive & Non - Judgemental Guidance | Sova Care Manager Support | No-Result-Money-Back Guarantee
Regular price
Rs. 2,999.00
Regular price
Rs. 2,999.00
Sale price
Rs. 2,999.00
Unit price
per
Sale
✔ Relief from Diarrhoea & IBS
✔ Reduce frequent bathroom runs
✔ Eliminate Loose Stools
✔ Regulate Digestion & Motion
GUT HEALTH PLANS TO SOLVE IBS
Consults with Certified Nutrition Scientist | Gut Test | No Result No Pay Policy 
Sova GutHeal IBS is a foolproof solution that can be personalized to match your needs to help you see significant improvements in your symptoms and eliminate IBS (Diarrhoea/constipation) for life.
There are 2 plans for solving IBS based on the severity of your condition - 
1. "Coach Only" Plan: A 21-day program with 1-1 coaching with a Certified Nutrition Scientist  
2. "Test + Coach" Plan: 4-month program with a Gut Microbiome Test and 1-1 coaching with a Certified Nutrition Scientist
Refund Policy

You are protected by Sova's Refund Policy. Refer to our refund policy for T&C
Share
View full details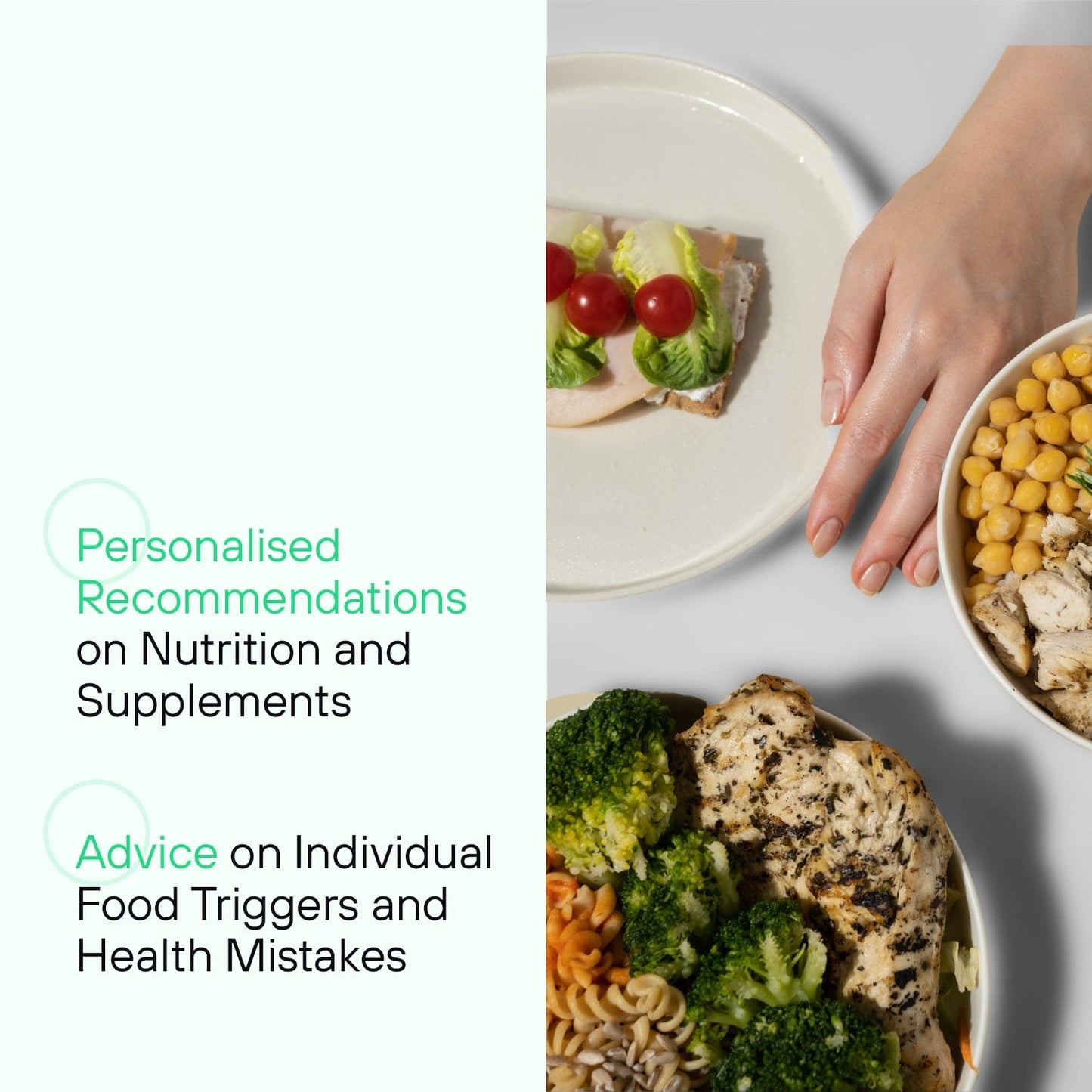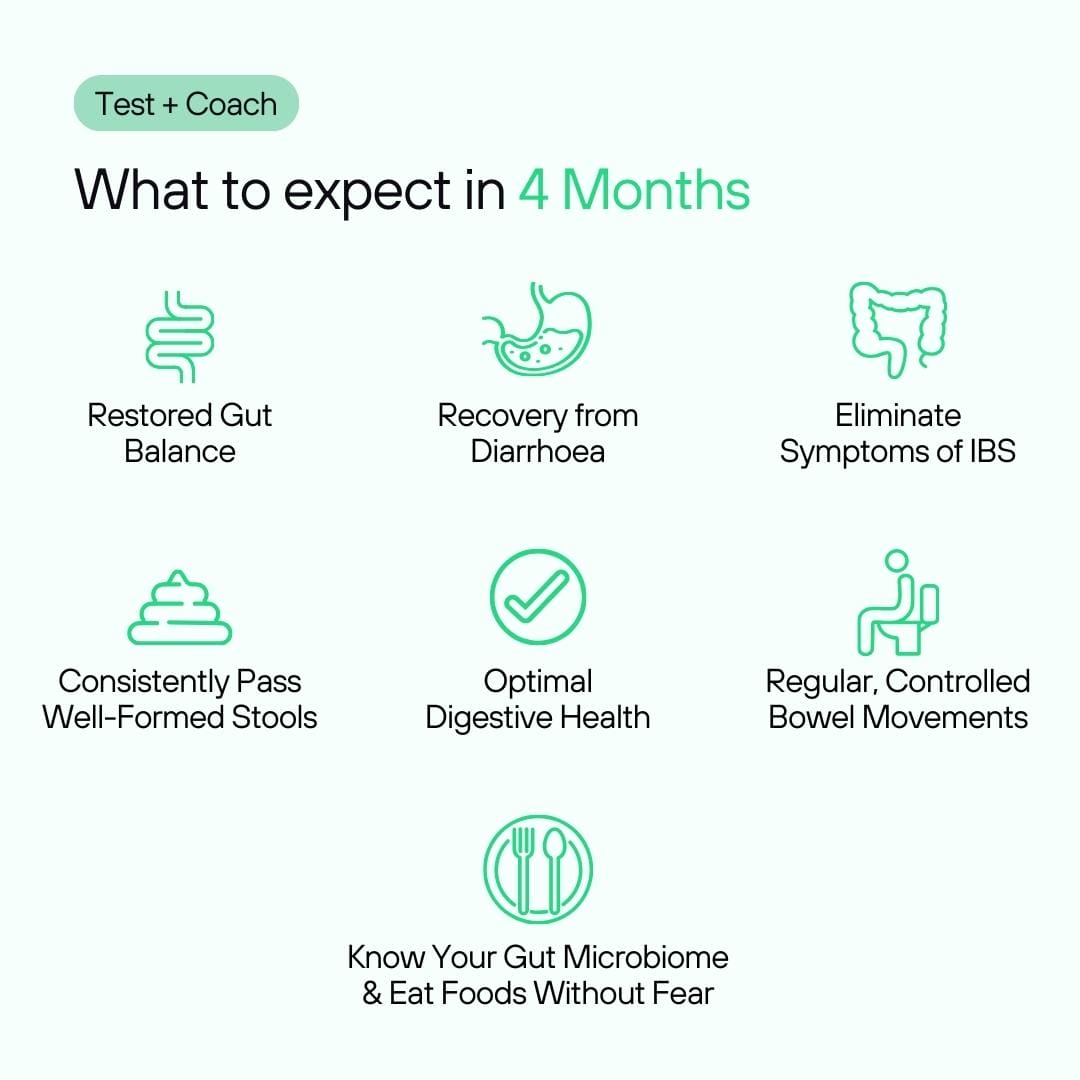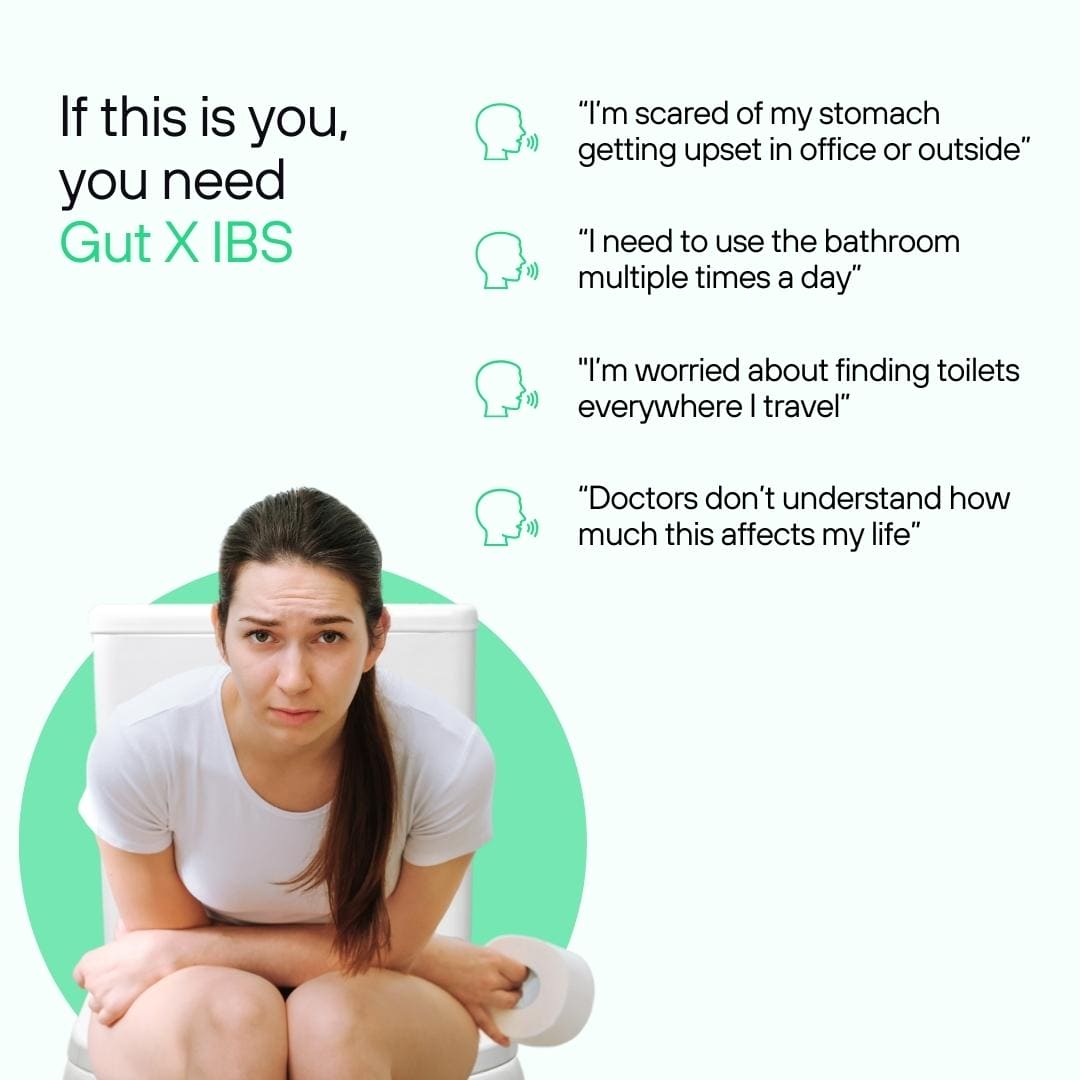 Got Questions?
Connect with Sova's Gut Heal Program Consultant first
Sova GutHeal: How It Works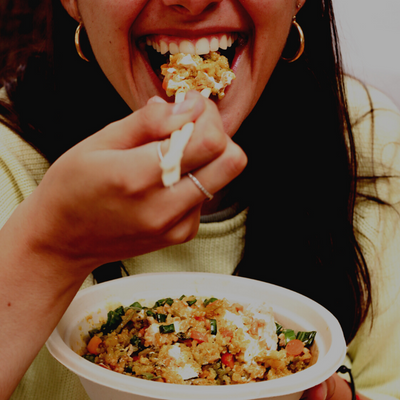 Coach Only - 21 Day Program
Day 1: Introduction
Meet your Health Coach.
Lifestyle analysis, goal setting.
Detailed metabolic assessment.
Receive a custom 21-day acidity relief plan.
Days 2-4: Habit Building
Monitor daily meals.
Coach suggests reflux-relief habits.
Identify and eliminate heartburn triggers.
Days 5-14: Symptom Relief
Follow recommendations and log meals.
Get non-judgmental guidance on eating habits.
Receive pain and discomfort relief suggestions.
Days 15-20: Progress and Habits
Second consult with your coach.
Assess progress and revise recommendations.
Receive 1-on-1 supervision for building healthy habits.
Day 21: Sustainable Relief
Final consultation with Health Coach.
Review significant acidity improvement.
Establish a sustainable plan for lasting relief.
Test + Coach - 4 Month Program
Week 1-4: Acidity Reduction
Start with a Gut Microbiome Test.
Identify acidity-related symptoms from the report.
Minimize harmful microorganisms, promoting beneficial ones.
Adjust your diet with anti-acidic foods, eliminating triggers.
Week 5-12: Re-Building Gut Microbiome
Rebuild your healthy gut microbiome.
Reintroduce beneficial microorganisms.
Use prebiotics and probiotics from dietary sources and supplements.
Secure long-term relief from acidity.
Week 13-16: Maintaining a Healthy Gut
Sustain a healthy gut to prevent acidity.
Follow dietary, prebiotic, and probiotic recommendations for long-term health.
Ensure ongoing acid reflux relief.
Got questions? Consult a Gut Expert
Book a consultation with Sova's Gut Health Expert and Chief Science Officer Max Kushnir to get expert recommendations on your condition and which course of action is right for you.
Our Team of Medical Experts
Max Kushnir

Co-Founder of Sova Health, Geneticist

MSc (Cancer Genomics)

5+ years of experience

Gargi Sareen

Nutrition Scientist

BSc. Nutrition & Dietetics

2+ years of experience

Dr. Swaramya C

Medical Advisor

M.S. & M.B.B.S.,

Obstetrics & Gynecology
It worked for me
I started my journey with Sova 20 days back for dealing with my IBS problem. My coach Gargi helped me to make few changes in my meal plan . During following up these changes helped me and had not taken any antibiotics or probiotics. So it worked for me.
Good program
I felt , the sova gut health, is good program for 21 days . I understood and realised, type of foods, that trigger the bowel movements. And also correcting the diet plays major role in healing the gut.
I understood the importance of fibers in healing my gut issue.
FAQ
I have questions. Can I get a free consultation first?

Yes! Book a consultation with Sova's GutHeal Program Consultant here.
Can I still enjoy spicy or acidic foods occasionally while following Sova Gut Heal X Acidity Program?

Nutrition is a key factor in managing acidity. A well-balanced diet can help prevent acid reflux and alleviate symptoms.

While occasional indulgence is acceptable, your coach may advise limiting or avoiding foods that trigger your acidity symptoms for the best results.
Can a gut microbiome analysis identify the causes of my acidity issues?

Yes, the "Test + Coach" plan includes a comprehensive Gut Microbiome Test and 4 months of Personalized Nutrition Coaching.

The analysis can reveal microbiome imbalances contributing to acidity problems, and your nutrition scientist will recommend a diet to restore gut balance.
How customisable is the plan?

Our program is fully customisable to your needs. Let us know what works best for you, from adjusting the start date & consultation timings to cuisine preferences, and we'll make it happen. Your journey to better gut health and acidity relief is designed to fit your convenience.
Will I get a meal plan?

You'll receive something even better – personalised diet recommendations tailored to your food preferences, daily routine, and goals. Your Nutrition Scientist will analyze your meals to help you improve your diet for life.
Can I continue taking medications for acidity while on Sova Gut Heal X Acidity Program?

Yes! However, our experts are confident you will be able to stop or reduce medication dependence with the "Test + Coach" 4-month plan.

Your nutrition scientist will help you gradually reduce your medication dependence.
Who will be incharge of my health?

Our team comprises highly qualified Doctors, Clinical Nutrition Scientists, specialists, and experts dedicated to guiding you through your Gut Health plan. Visit our 'About Us' section to learn more about our accomplished team.