Our Mission
Sova Health is on a mission to add a billion healthy years to people's lives through biome-based precision care.
Tanveer Singh | Co-Founder & CEO

2x Founder, 10+ years experience in tech startups
Founding member of Series B funded startup
Former national-level tennis player

LinkedIn

Max Kushnir | Co-Founder & Chief Science Officer

Geneticist, MSc Cancer Genomics from the Weizmann Institute of Science, Israel
2x Founder, BioHubIL - Israel's first community BioLab & Performa - gut microbiome startup
BioHacker

Linkedin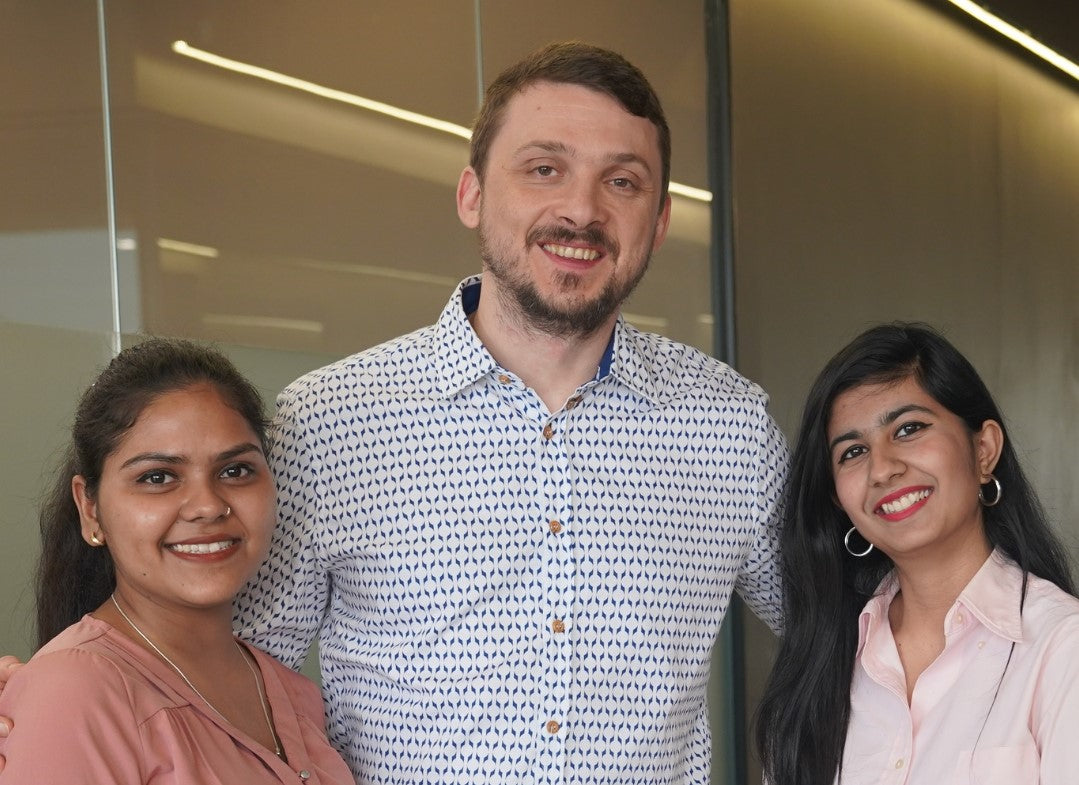 Experts by your side!
With Sova, you have a team of experts and supporters dedicated to helping you achieve your goals and getting results.
The winning team consists of
Certified Nutrition Scientists

Personal nutrition scientists will monitor meals, recommend additions and educate you on Nutrition 101.

Behavioural Psychologist and Specialists

Doctors and specialists provide behavioural nudges and medical interventions when required.

Support & Care Managers

Dedicated to making your journey smooth, they offer schedules, reminders, check ins and answers to all your doubts.
Our values
Science at Core

Our solutions are rooted in research and constantly evolve based on the latest academic advancements.

Result Driven

Our team of highly skilled professionals are goal oriented and trained to deliver results.

Transparency

We're proud of our ethical products and processes. We believe in transparent communication with all our stakeholders.
Our Investors
Sandeep Ramesh

Strategic Advisor

and Investor
Meet the team
that's shifting the status quo from SickCare to HealthCare
Riya Jithu

Head of Marketing Communications

Radhika Kothari

Behavioural Science Expert

Dhaval Parekh

Entrepreneur in Residence
Nutrition in India is still being looked at very superficially: Tanveer Singh, Health News, ET HealthWorld
FAQs
What is Sova?

Sova is India's first full-stack Gut Health solution. We have a three-fold approach to eliminating digestive, metabolic, and chronic conditions which includes Gut Microbiome Testing, Gut Health Plans and Supplements.
Who develops the Health Plans?

We have a team of highly qualified Doctors, Clinical Nutrition Scientists, specialists and research assistants who develop the programs with extensive research and clinical studies.
How can I contact customer support?

Of course. Sova Support is always a call or message away. Feel free to Whatsapp us via the chat box on the bottom right corner of the screen.

You can also email us at support@sova.health or drop your contact details in the form below!
Who can I contact to discuss brand partnerships?

You can email us at partnerships@sova.health or dm us on Instagram @sova.health.

Looking forward to working with you!
How can I work for Sova?

You can email us at support@sova.health or dm us on Linkedin @sova.health.

Looking forward to hearing from you!